Build Your Own Team To Work On Your Project
Cost-Efficient-Skilled-Affordable. We offer dedicated developers for your projects at an affordable cost to help with your website, app, or software development. We have a large team of developers, designers, and industry experts who can be hired on an hourly basis to provide quality products with their experience and skills.
---
HIRE A DEDICATED RESOURCE
We ensure that the Hire Dedicated Resources process is transparent, smooth, productive, and profitable for every client. Considering today's marketing dynamics hiring dedicated resources is one of the best things to do for getting development solutions while keeping a tab on your budget. This allows making cost reduction through reduced recruitment, promotions, training, fringe benefits, and infrastructure. Our customers get to know the heat resource they are hiring and is it able to full fill all their needs or not. Once you are sure about the hired resources and like the work, you switch to a dedicated hiring plan to begin your complete development process.
If you want to evaluate the developer in order to ensure that you are hiring the match for your requirements, you can take our resources for a trial basis. We offer a temp-to-perm trail model under which you can hire dedicated programmers on a one or two week trial period to work on an MVP or miscellaneous project.
Hire professionals with the required skill.
 State of the Art Technology – Our team uses the latest technology, trends, & techniques.
 Quality Work – Every single developer or designer we have is handpicked by the management.
 Seasoned Experts – We have a team of developers having more than 20 years of experience
Offshore Engagement allow you to hire resource Hourly / Part Time / Full Time as follow:
PARAMETERS
Hourly
Part-Time
Full-Time
Duration
Hour Basis
5 Hours
9 Hours
Communication
Phone,Chat,Skype,Mail
Hiring Period (min)
25 Hours
1 Month
1 Month
Project Trackers
Daily Reports, Basecamp, Jira,Redmine etc.
Methodology
Agile
Agile
Agile
What makes us a trustworthy service provider
Dedicated Team – You can hire a dedicated team of developers
Task Ownership – We understand each and every responsibility of the project
Transparency – We believe in the complete transparency of the process,
Speed – We deliver the project as quickly as possible
Cost – We offer the most cost-effective services
Skilled and experienced team of professionals working on your project
One-Stop Vendor for all Development Need
Robust development idea focused stringently by us
Quality services with clear requirements and determined deadlines
Affordable and suitable for small and dedicated projects and MVPs
---

Hire your own team and start the work now
Our developers know how to use available technology for coming off with affordable and next-generation business solutions. We offer seasoned experts who specialise in different industries' technology and renowned for the true gems of their field. The best part to hire dedicated developers is that we also appreciate the change with an open heart, and also known for embracing evolving technology with sheer enthusiasm. Besides, we also guarantee to help you project by going beyond basic facilities that fall under this service.
The advantages of choosing us for hiring dedicated developers :
Developers – We have a very vast team of developers with years of experience
ROI – We ensure higher with our efforts and approach
Simplifies – Convenient hiring model for the customers
Additional Benefits
Work with WordPress Pros having 7+ Years of Experience
On-Time Project Delivery
After Sales Support
Quick Turnaround time
Vast domain and business experience
---
We offer a vast pool of dedicated developers having expertise in different verticals of the industries-
OPEN SOURCE TECHNOLOGIES
PHP, Java, ROR, Perl, Node.js, etc.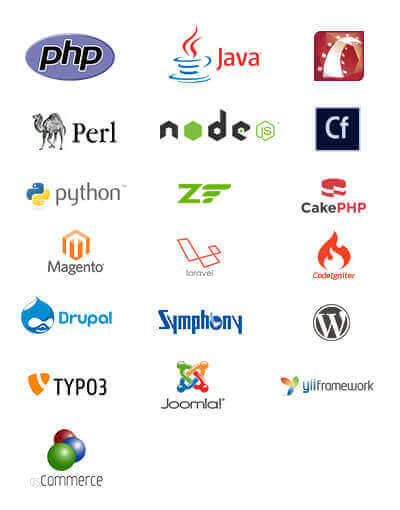 Hire PHP Developers
Hire Ruby on Rails Developers
Hire Python Developers
Hire Coldfusion Developers
Hire Zend Developers
Hire Cakephp Developers
Hire Yii Developers
Hire Laravel Developers
Hire Codeigniter Developers
Hire Symfony Developers
Hire Drupal Developers
Hire WordPress Developers
Hire Joomla Developers
Hire Typo3 Developers
Hire Magento Developers
Hire OsCommerce Developers
Hire Node.js Developers
---

iOS, Android, Windows, Phonegap, Ionic, Xamarin, React Native, Appcelerator Titanium, etc.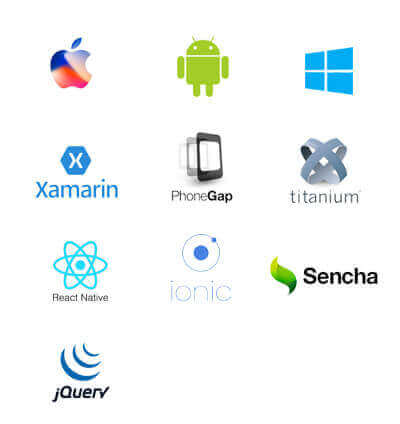 Hire iOS Developers
Hire Android Developers
Hire Windows Developers
Hire PhoneGap Developers
Hire Appcelerator Titanium Developers
Hire Drupal Developers
---

HTML / CSS, Javascript / Jquery, Bootstrap, Sass, AngularJS, React, Vue.js, Adobe Photoshop, Adobe Illustrator, Corel Draw, Flash / Flex, etc.
Hire Frontend Developers
Hire UI/UX Designers
Hire HTML5 Developers
Hire AngularJS Developers
Hire NodeJS Developers
Hire Backbone.js Developers
---

SEO, PPC, SMO, Content Writer, etc.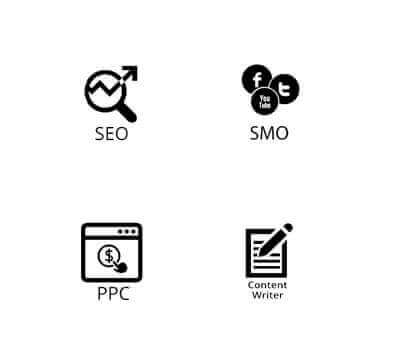 Hire SEO Professionals
Hire PPC Professionals
Hire SMO Professionals
Content Writer